Gallery of Palm Trees
GALLERY OF SILK & ARTIFICIAL PALM TREES
This is one of the most realistic collections of SILK & ARTIFICIAL PALM TREES up to 18 feet tall, designed and made by us.
*Note: Click an item to enlarge view; click X in the top right corner to close
PL642 Raphis (lady palm)
Triple Lady Palm garden in rectangular planter box
PL521 Monstera Tree
PL521
9' Giant lobby Monstera tree
PL640 Areca Palm
PL640
7½' dbl Areca Palm in sq. stainless planter
PL646 Monstera
PL646
7' Monstera Tree
PL589 Fiddle Leaf
PL589
7' Fiddle Leaf fig raised on wooden trunk
PL721 Raphis
6½ Raphis in sq stainless planter
PL420 Areca Palm
PL420
8' Double Areca palm
PL649 Florida Beauty
PL649
6' Florida Beauty raised in pedestal planter on natural branching
PL280 Kentia Palm
PL280
7' Double Golden Kentia Palm tree
PL110 Traveller Palm
PL110
7½' Traveller Palm on "natural-touch" trunks
PL329 Raphis ( Lady Palm)
PL329
7' Lady Palm (Raphis) on natural trunks
PL335 Raphis Tree
PL335
6½' Lady Palm (Raphis) on natural trunks
PL399 UV Areca Palm
PL399
6½' Natural Touch UV rated Areca Palm
PL388 Dracaena Marginata
PL388
6' Red edged Yucca on natural Yucca poles
PL354 Raphis Palm
PL354
6½' Lady Palm (Raphis) on natural trunks
PL258 Kentia Palm
PL258
8' double natural touch Kentia Palm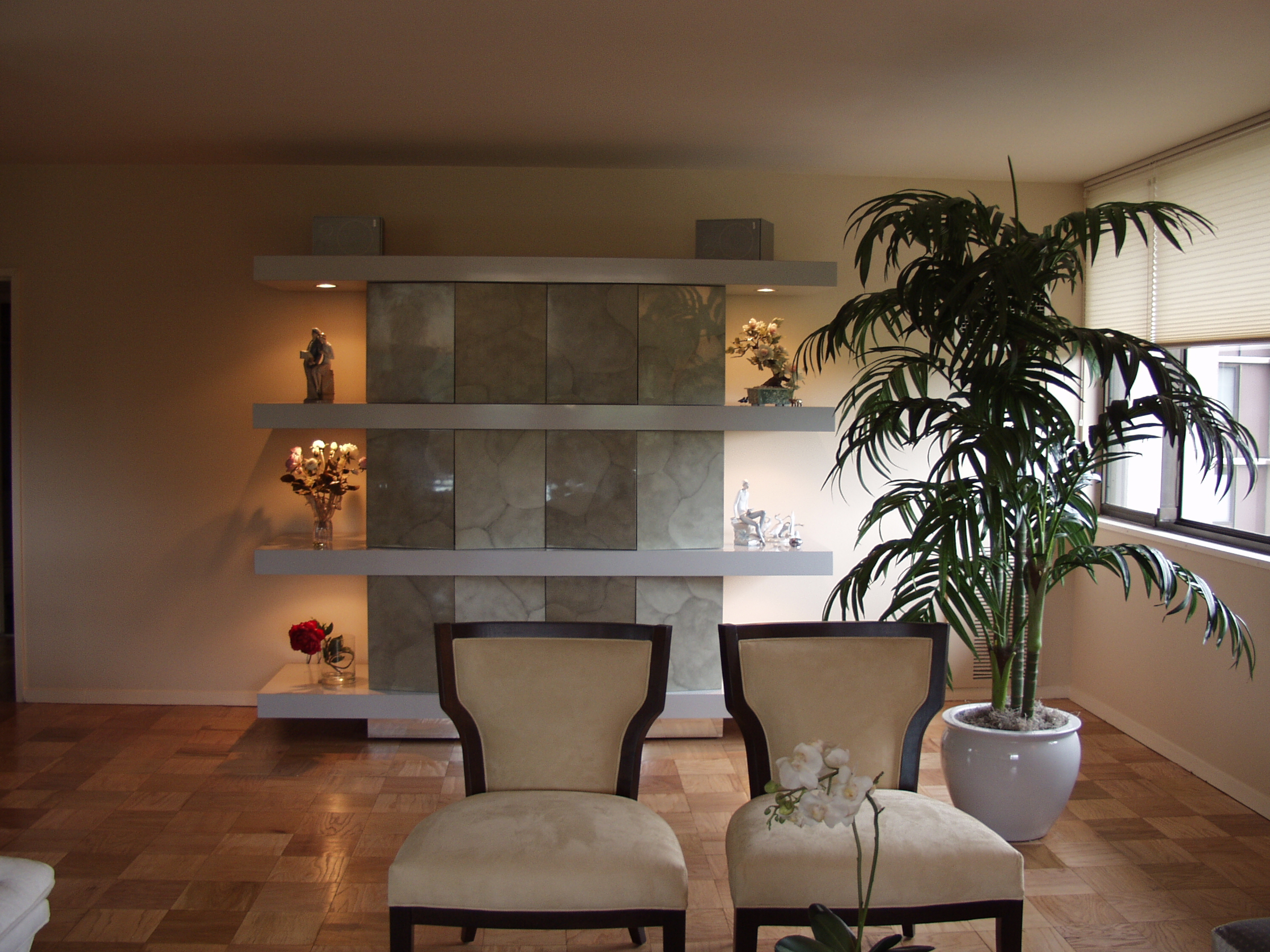 PL109 Golden Cane Palm
PL109
7½' Golden Cane Palm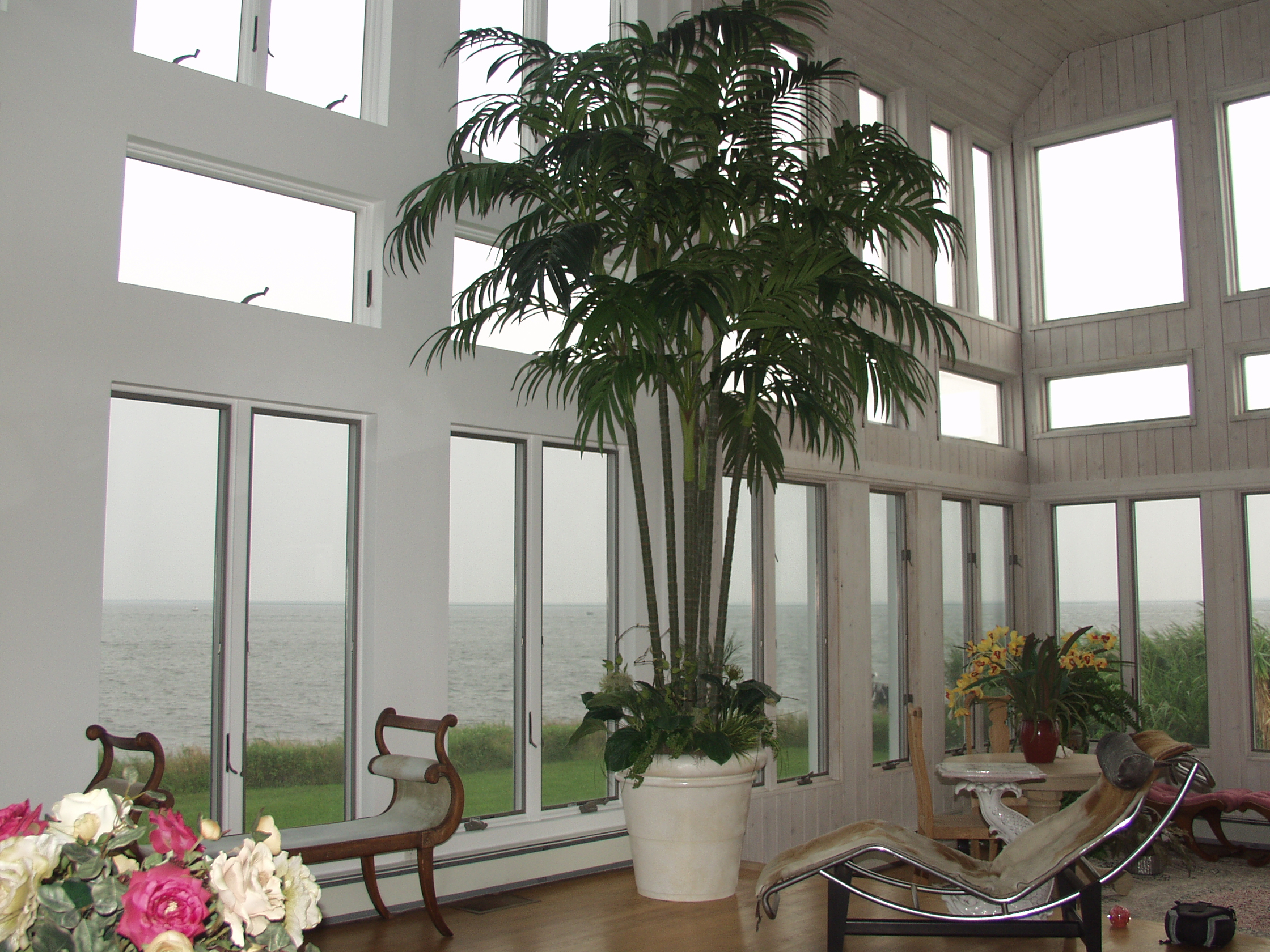 PL098 Golden Cane Palm
PL098
15' multi trunk Golden Cane Palm with underplanting
PL124 Areca Palm
PL124
7½' double Umbrella Areca Palm on natural cocoa bark trunk
PL432 Areca Palm
PL432
8' Slender upright lobby Areca Palms
PL440 Washingtonia Palm
PL440
15' Washingtonia Palm tree on authentic curved Palm trunk
PL256 Dracaena Marginata
PL256
7½' Dracaena (red edged Yucca) on authentic Yucca poles
PL545 Dracaena Reflexa
PL545
7½' Dracaena Reflexa is made on an authentic resin trunk.
PL548 Dracaena Reflexa
PL548
7' slender Dracaena Reflexa on multi-natural trunks
PL602 Banana Palm
PL602
6½' Natural-Touch Banana Palm on authentic trunks
PL464 Kentia Palm
PL464
8' Double Kentia palm
PL548 Areca Palm
PL548
6½' deluxe dbl Areca Palm
PL550 Areca Palm
PL550
7' Areca Palm on natural cocoa bark trunks ALSO 5', 8'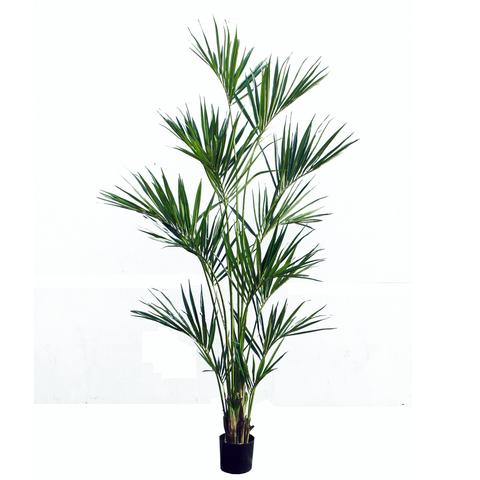 PL444 Kentia Palm
PL444
Kentia Palm
PL600 Raphis Palm
PL600 5' Raphis ALSO 6', 7, 8',
PL612 Raphis
PL612
7½' double (ex wide/full) Lady Palm on natural trunks (all-around)
PL377 Areca Palm
PL377
7½' double Areca Palm on natural cocoa bark trunks
PL490 Dracaena Marginata
PL490
7½' Dracaena (red edged Yucca) on authentic Yucca poles
PL416 Dracaena Marginata
PL416
6' red-edged Dracaena Marginata on wooden trunks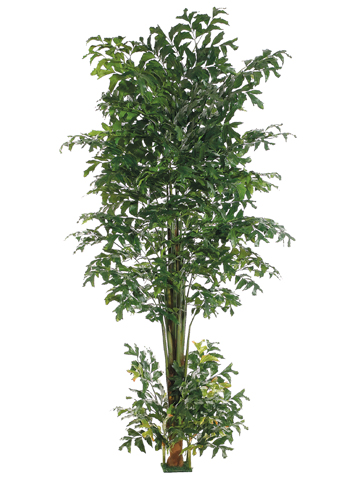 PL221 Fishtail Palm
PL221
7' Natural touch Fishtail palm
PL566 Traveller Palm
PL566
4'6'8' TRAVELLER PALM
PL654 Kentia Palm
PL654
8' Natural touch Kentia Palm with natural cocoa bark boot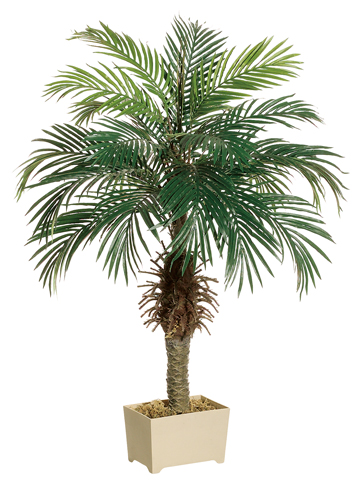 PL509 Roebellini
PL509
4½'' Phoenix Roebellini palm on resin trunk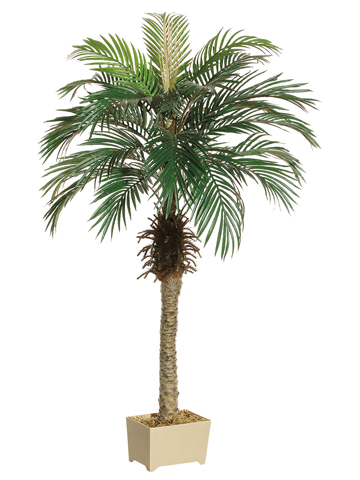 PL514 Roebellini
PL514
7' Phoenix Roebellini palm on resin trunk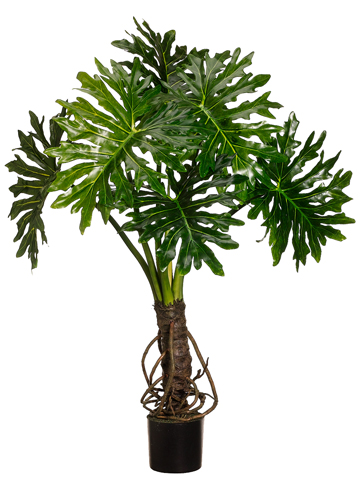 PL594 Split Leaf
PL594
5' Split Leaf on resin trunk with vines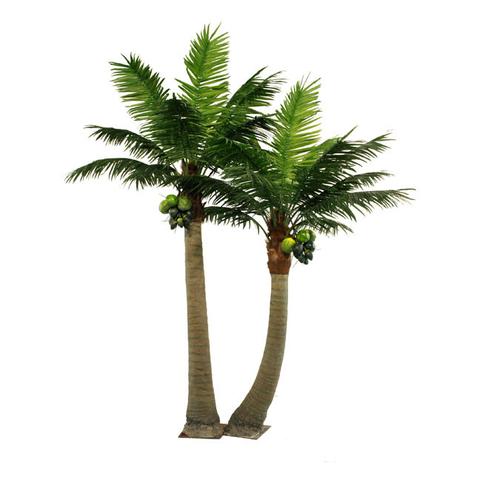 PG501 Coco Palm
PG501
12' Coco palm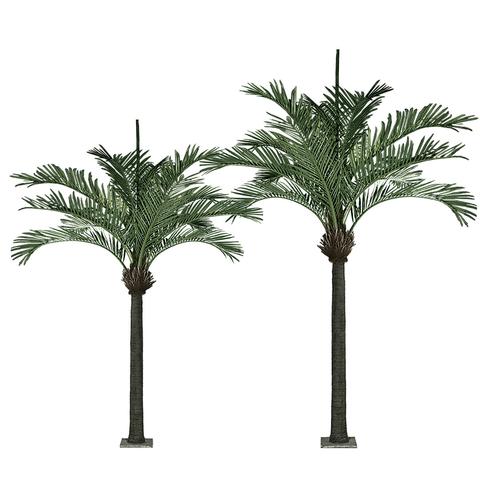 PG504 King Palm
PG504
13'-15' King Palm
PG344 Roebelini
PG344
9' Roebelini Palm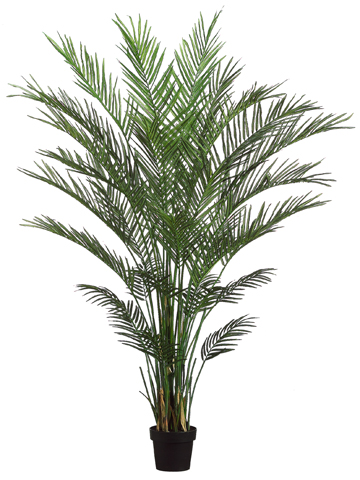 PL691 Areca Palm
PL691
7' long frond tapered Areca with natural trunks
PL577 Areca Palm
PL577
7' Areca Palm
PL577 Fishtail Palm
PL577
6½' Fishtail Palm
PL180 Areca Palm
PL180
8' Giant double golden (lobby) Areca on natural cocoa-bark trunks
PL567 Traveller Palm
PL567
6½' Traveller Palm on natural-touch stems
PL366 Bamboo
PL366
8' Umbrella Bamboo on natural Bamboo poles
PL462 Giant Bamboo
PL462
11' Thick trunk Bamboo on natural Bamboo trunks made onto steel plate for lobby use. (also comes in 9' and 13')
PL547 Bamboo Fence
PL547
6' Green or Variegated ROYAL BAMBOO FENCE
PL417 Bamboo
PL417
7' Golden Bamboo on natural green bamboo polse
PL370 Banana Leaf Palm
PL370
5½' Banana Palm on authentic natural-touch trunks
PL306 Birds Nest leaf plant
PL306
2½' Birds Nest leaf plant
PL099 Palm Garden
PL099
6½' Palm Garden in 30" tapered vase
PL091 Palm Garden
PL091
5½' Palm Garden in brown rattan basket
PL198 Roebelini
PL198
6½' column Roebelini palm
PL365 Bamboo
PL365
7½' Green column Bamboo on natural green bamboo poles
PL368 Bamboo
PL368
6½' bushy Green Bamboo
PL077 Cycus Palm
PL077
6½' Cycus Palm on natural vine wrapped trunk
PL087 Roebelini
PL087
7½' Double trunk Roebelin Palm
PL561 Dracaena Warnaki
PL561
3½' Green/white variegated Dracaena on natural trunks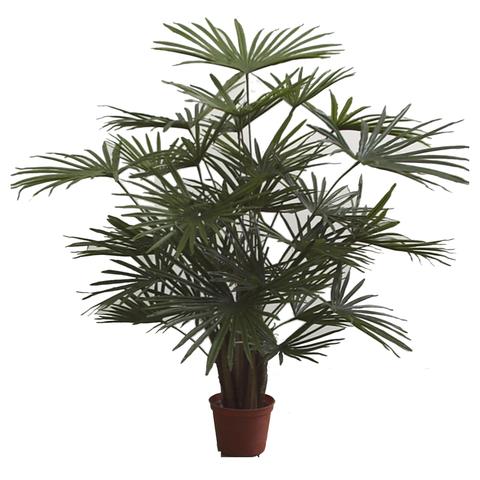 PL529 Finger Leaf Palm
PL529
6' Lady Finger Palm
PL264 Mini Areca
PL264
3½' Areca palm on natural cocoa bark trunk
PL497 Areca Palm
PL497
8' Double Areca Palm
PG333 Washingtonia Palm
PG333
Washingtonia Palm on giant authentic cocoa boot trunk
PL490 Areca Palm
PL490
7½' Double Areca Palm
PL309 Dieffenbachia
PL309
3.5' Golden Dieffenbachia plant
PL181 Areca Palm
PL181
7' Slender Areca Palm
PL307 Double Kentia Palm
PL307
8.5' Double Kentia palm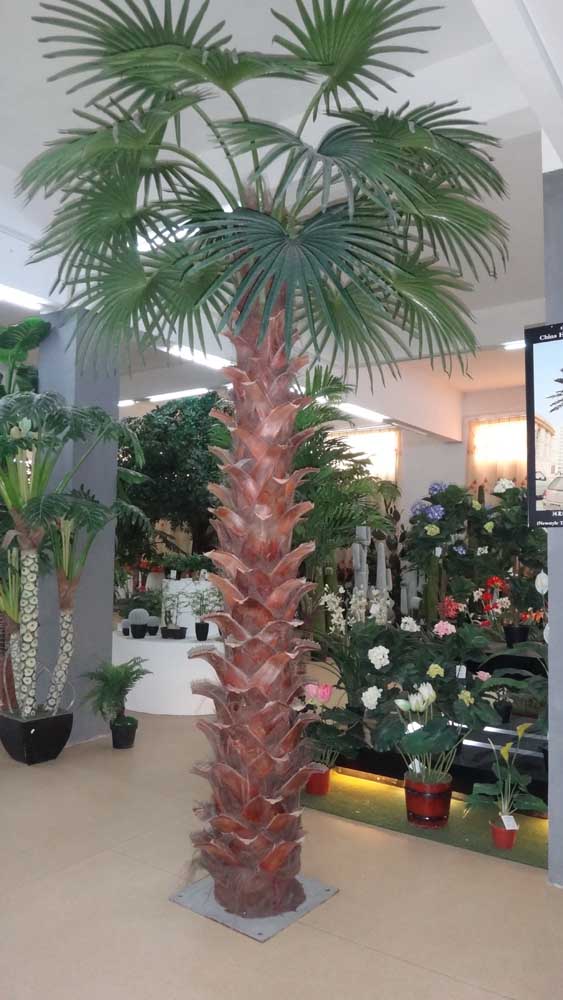 PG 522 Palmetto
PG522
Giant Authentic Palmetto Tree on cocoa-boot trunk